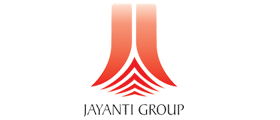 Jayanti Botanical Gardens
Jayanti Botanical Gardens was founded by late J. Udayan and Smt. Mahishree Udayan in 1991. Sri J. Udayan came from a long line of horticulturists and a family of nursery men. He was the fifth generation to pursue the business. After almost 20 years of co-owning a nursery with his brother, he branched out to develop his own business with a vision of a growing Bangalore in mind.
Sri J. Udayan envisioned a need for readymade gardens and began producing and growing specimen plants that would add immediate effect to any new landscape. Over the years Smt. Mahishree Udayan has developed on this and established one of the leading nurseries in the country.
Our production facility which spans over 30 acres is located on Kanakapura main road. Along with specimen plants of all varieties, we also grow all types of flowering trees, palms, ground covers, hedge plants, etc. to name a few. We continually deliver the best quality plants for some of the largest landscapes in the country. We are today integrated into project planning and development; several of our clients give us their plant requirement a year or two prior to undertaking the landscaping work and we are able to match their specifications and deliver their requirement as per their schedule. Along with the growth of our nursery business, it was only natural for us to expand into landscaping and landscape designing. We also have our own in house landscaping branch, Jayanti Garden Services.
Jayanti Garden Services
Jayanti Garden Services undertakes Landscaping works on a turnkey basis and has completed several residential and large industrial projects. Himalaya Drug Company is one of our oldest clients and we were associated with them for over 25years, designing and maintaining their factory located on Tumkur road. We have since then moved on to bigger facilities and since 2003 we have been designing and maintaining the prestigious Toyota Kirloskar factory located in Bidadi. We are also the sole producers and suppliers for the Toyota Green Drive for which we have supplied over a hundred thousand tree saplings till date and our support and association continues.
It is our goal to be one of the top nurseries and landscaping houses in India. We are committed to excellence and efficiency in all aspects of our work. We strive to make a greener India along with our prestigious and highly dedicated clients and business associates.
Contact Us
Download Brochure

J. Mahishree (Proprietor)
Office Address :
G7/G8, BSR Arcade,
198 Gandhi Bazar, Basavanagudi,
Bangalore – 560004.



Off: (080) 26622369

Mob: (+91) 98440 66821
(+91) 9901909666